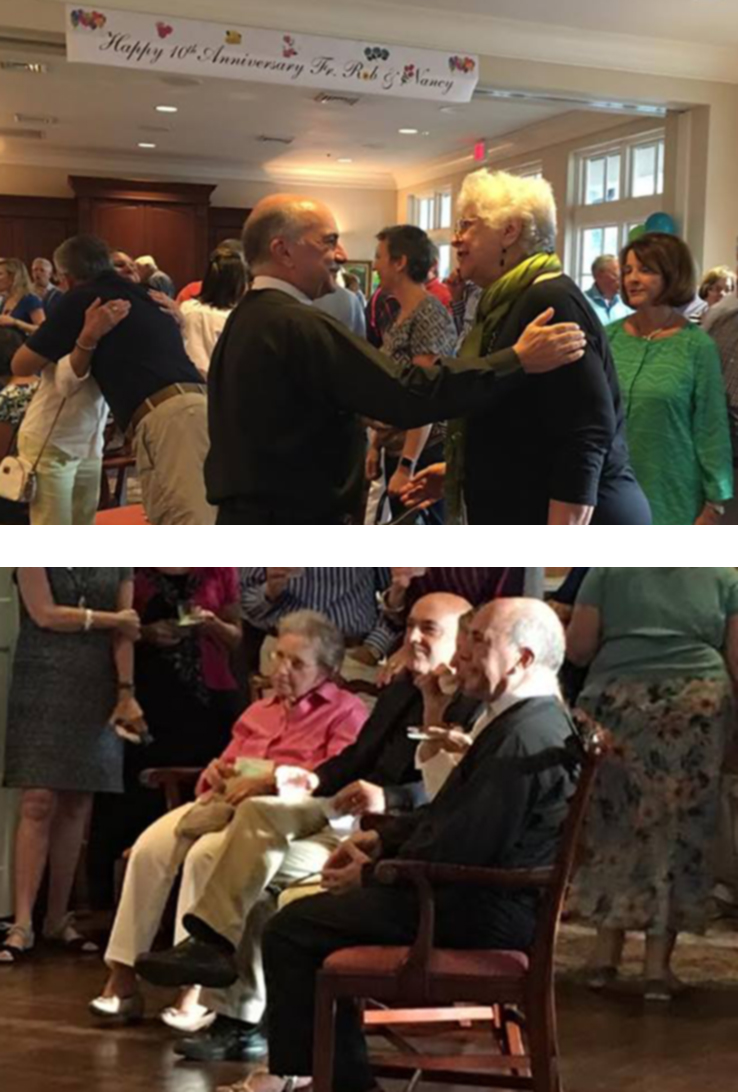 On a mid-September Sunday, approximately 150 parishioners quietly gathered in the Thomas Center as our beloved Rector, Fr. Rob, presided over the Celtic service. The gathering was a surprise celebration in honor of Fr. Rob and Nancy's 10 years of dedicated service to All Saints Church.
Event planning began months earlier by a small group of parishioners instrumental in bringing Fr. Rob and Nancy to all Saints in 2006 and others including current Senior Warden Katherine Bunn. The chair of the original search committee, followed by each of Fr. Rob's Senior Wardens, each gave a toast and poem or reflection—all in good humor.
The gathering's intent was to share with our Rector All Saints parishioners' deeply held appreciation and joy for his and Nancy's tireless efforts toward journeying with us on our faith journey to become "Fully Human, Deeply Christlike, and Fully Alive."
Also in attendance that evening was Fr. Rob's identical twin brother, retired Episcopal Priest Fr. Rick Lord, and their mother Julie Lord.
If you could not be there, please join us in thanking Fr. Rob and Nancy for their tireless contributions to All Saints Church and to our spiritual life.